OPEN HOUSE
Friday, October 18th
Hillsong Phoenix
We are so looking forward to welcoming church leaders from across North America to Open House 2019. Hosted at Hillsong Phoenix, this event is designed for Senior Pastors and their teams to understand exactly how Hillsong Church functions, and to get up close and personal with some of our key Hillsong staff.
While Hillsong is definitely not a perfect church, there are Biblical principles we have learned through both trial and error. Our desire is to champion your local church by equipping you with everything that's helped us over the past 35 years. We pray it would launch you and your church into a new season of health and growth.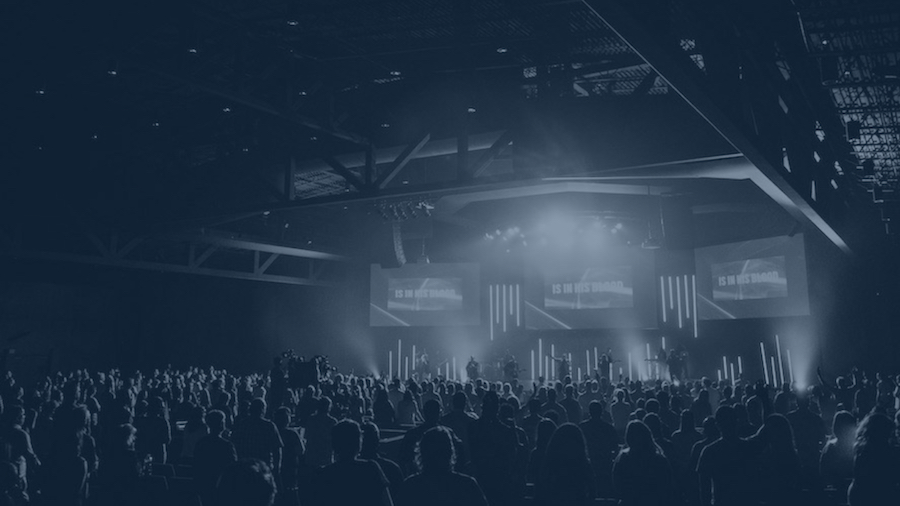 Kingdom Culture
Building a life-changing culture that transcends age, status & location.
Question & Answer
Get your questions answered & discover how Hillsong operates.
Develop Your Team
Let our staff invest personally into your team's leadership development.
Build Relationship
Join Senior Leaders from around the region for a delicious lunch together.
Up Close & Personal Electives
Meet the Hillsong team responsible for all the areas of church life.
Friday Night Church
Join us for passionate worship & empowering message during this special service.
Terry Crist
Lead Pastor | Hillsong Phoenix
Judith Crist
Lead Pastor | Hillsong Phoenix
Brenden Brown
Campus Pastor | Hillsong San Francisco
Blake Robinson
Principal | Hillsong College Phoenix
Open House is for leaders who…
Are seeking to grow a HEALTHY LOCAL CHURCH that reaches your community.
Want to expose their key team to a LARGER PERSPECTIVE and fresh methods.
Are eager to go BEHIND-THE-SCENES of why and how Hillsong operates on a Sunday.
Searching for TRIED & TESTED IDEAS to solve their church growth challenges.
Committed to CONTINUAL LEARNING and won't settle for the status quo.
Desire an INSPIRED COMMUNITY of peers to do the ministry journey with.
EARLY BIRD PRICING ENDS SEPTEMBER 27TH
Network Members Early Bird
$40 per person
Full Price $50 per person
Non-Member Early Bird
$80 per person
Full Price $100 per person
When is this event?
Friday, October 18th 2019
What are the times of the event?
Please arrive at 9am for a 9:30am start. Open House will conclude after Friday Night Church at 9pm.
What is the address of the venue?
The event will take place at:
Hillsong Phoenix
Mesa Campus
655 E University Drive, Mesa, Arizona
Will this event be catered?
It is our pleasure to serve you and your team! This event will be catered and you will enjoy a beautiful lunch and refreshments throughout the day. There will be a light supper served prior to Friday Night Church. As it will be a full day of training, you are more than welcome to bring along any additional snacks or drinks you would like for throughout the day.
Will there be child-minding?
As this is a day-long training event, there will be no child minding available. In order to help you get the most out of the day, we recommend organizing your own child-minding prior to arriving.
I'm not part of the Network, does that mean I can't attend?
Open House is hosted by the Hillsong Leadership Network, however we would love to extend the invitation to any Senior Pastors, church staff or key volunteers on team to join us. Churches from any denomination and affiliation are welcome to attend and purchase a maximum of ten tickets at the full ticket price.
Is there a discount for Hillsong Leadership Network member churches?
Yes, Hillsong Leadership Network Members and all of their team can take advantage of the special 50% discounted rate to attend Open House. Plus there is no limit to the number of team you can register.
Need some help with accommodation? Please find some great options below!
The Camby
2401 E Camelback Rd, Phoenix, AZ, 85016
(602) 468 0700
Distance: 25 minutes driving
The AC
2811 E Camelback Road, Phoenix, AZ, 85016
(602) 852 6500
Distance: 16 minutes driving
The Sheraton
1600 South 52nd Street, Tempe, AZ, 85281
(480) 967 6600
Distance: 10 minutes driving
Delta Hotel
200 North Centennial Way, Mesa, AZ, 85201
(480) 898 8300
Distance: 5 minutes driving or 20 minutes walking
I'm flying in, how do I get to your church?
You and your team can easily book an airport shuttle service for one person or a group of people. Some great options are:
Phoenix Airport Express
Phoenix Shuttle
Roadrunner Shuttle
Another great option, if you prefer to use public transport, is to plan your trip here. 
If you wish to hire a taxi some great options are:
We recommend allowing a minimum of one hour of travel time from the airport to ensure you have ample time to arrive in time for the start of the day.
If you're planning to drive in, complimentary parking is available in our Hillsong Church parking lot, located across from the church building on 5th Avenue and Monroe Street.
Spanish Interpretations will be available during Open House. If you would like access to interpretations, you will be able to choose this option when you register.
The goal of the Hillsong Leadership Network is to Champion You & Your Local Church, and we do this through nurturing relationships with leaders and resourcing you to grow healthy churches, whether that's through live events you're invited to or downloadable online resource.
The Network consists of local churches from across the Body of Christ and from around the globe, who desire to connect with Hillsong Church for a community of likeminded leaders, tried and tested models you can follow and insights from over 35+ years of ministry.
Some of the many membership benefits include:
Monthly Hillsong Staff Meeting messages from Ps Brian Houston to watch with your team.
Hillsong & Colour Conference benefits including Discounted Registrations, Reserved Seating, and Network Lounge access.
Invitations to the Colour High Tea with Ps Bobbie, and the Hillsong Conference Luncheon with Ps Brian.
Accommodation options at the most convenient locations during Conferences (may vary per Conference).
The latest Hillsong Worship, United and Young & Free albums as they are released.
30% discount off Ps Brian & Bobbie's resource, plus 30% off other Hillsong resource (some restrictions may apply).
VIP tickets and Guest Lounge invitations during our Hillsong Worship, United and Young & Free concerts.
Access to our Online Portal with practical church-building resources to download.
I would like to talk with someone, who do I contact?
If you have any specific questions you are welcome to email our Hillsong Leadership Network Office at network.usa@hillsong.com.
Can I get a refund?
We understand that sometimes the unexpected takes place and we will refund you and your team 100% of the registration fee if your cancellation is received within 7 business days prior to the event. Please email network@hillsong.com for your refund no later than Thursday, September 26th.
"Incred

ible job! Our team was inspired and we know our local church will be stronger because of this open house. Thank you for caring and championing the local church & investing your talent and resources in seeing it move forward."
"I travelled from Canada and the Open House was worth every minute, every dollar and will serve as a catalyst for my future in local church ministry. It was an amazing day and has challenged how I view my role and influence as a leader. Thank you Hillsong team."
"

Seriously the BEST day away being refreshed and inspired. So so grateful for the Hillsong Network team and staff for putting on the Open House."